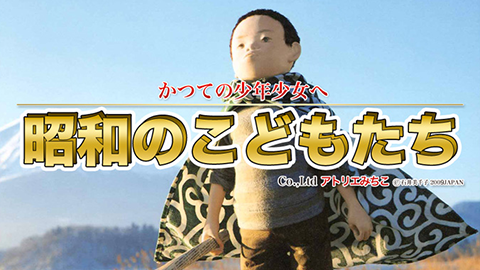 We've Partnered With Doll Artist Michiko Ishii (Atelier Michiko INC.), Who Creates and Produces "Children of the Showa Era," Which Expresses the World View of the Showa Era Through Dolls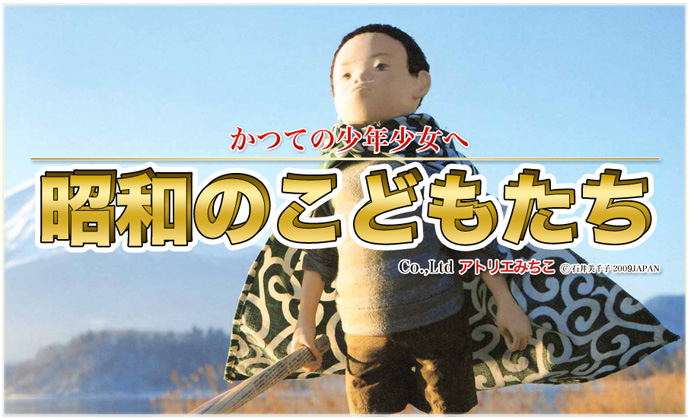 ULTIMEDIA Inc. (Head Office: Hachioji City, Tokyo; Representative Director: Shigemi Sasano) and Atelier Michiko (Head Office: Ome City, Tokyo; Representative Director: Michiko Ishii) have signed an exclusive contract regarding the sale of products related to the doll work "Children of the Showa Era."
ULTIMEDIA, Inc. will begin selling "Children of the Showa Era" related products produced and sold by Atelier Michiko Inc. as the primary agency.
About "Children of the Showa Era"

Children of the Showa era" is a work by doll artist Michiko Ishii that recreates the love, peace, and bonds between people in the 1950s through dolls and seasonal dioramas.
In 1993, the first exhibition of "Children of the Showa Era" was held, with 100 works on display. Since then, he has held about 90 exhibitions across the country, including the first solo exhibition by an existing artist at the Edo-Tokyo Museum in 2000, as well as by invitation from local governments and sponsorship from newspaper and television stations. At present, he has a total of 238 works and 1.5 million people have visited his exhibitions.
This is a story that traces the memories of being a child in the 1950s and serves as an encouragement to the children of today and to a generation that has survived the difficult times.
These works, which were created using dolls as motifs, were well received at exhibitions around the country and became one of the precursors of the current "Showa 30s."
"Children of the Showa Era" Official Website
【Atelier Michiko】
Company Name: Atelier Michiko
Representative Director: Ishii Michiko
Business Description:
1. Making, selling, and leasing of dolls
2. Book production and sales
3. Production, sale and leasing of bronze products
4. Planning and management of events
5. Specification, licensing, and maintenance and management of copyrights, publishing rights, and merchandising rights.
6. Any business incidental to the preceding items
【ULTIMEDIA Inc.】
Company Name: ULTIMEDIA Inc.
Representative Director: Shigemi Sasano
Business Description:
1. Internet media industry
2. Online advertising industry
3. System development contracting industry
4. Design production contracting industry
5. IT consulting industry
6. Communications and wholesale merchandise sales industry
If you have any questions related to the above, please click here|Contact: Sasano