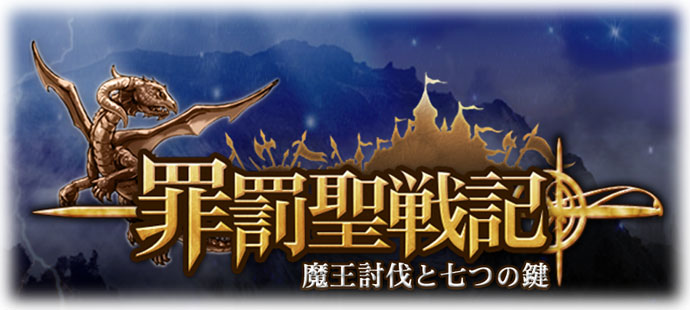 Today, January 12, 2012, ULTIMEDIA, Inc. (Head Office: Hachioji City, Tokyo; Representative Director: Shigemi Sasano) acquired the rights to operate the social game Tsumibatsu Seisenki from Tororu.
ULTIMEDIA Inc. will start operating the social game Tsumibatsu Seisenki as of today.
Tsumibatsu Seisenki is one of the oldest social games, having been released in January 2007 and has been loved by many users over the years.
The main content of Tsumibatsu Seisenki is a multiplayer real-time war between nations, in addition to which you can find items in tower-type dungeons, which can be fused to strengthen your items.
You can develop your character by strengthening items and training in the arena, etc., and lead your country to unification through cooperative play with other users.
You also collect seven keys to the magical world as a sub-story to ultimately defeat the demon king who is tormenting the human world.
Tsumibatsu Seisenki incorporates content such as real time battles, team elements, and fusion features that have been popular since 2007, and with the acquisition of the game, we would like to enhance the design and add new content to make it an even more complete social game.
For the foreseeable future, we will be adding a payment system and re-balancing the game.
Social game Tsumibatsu Seisenki