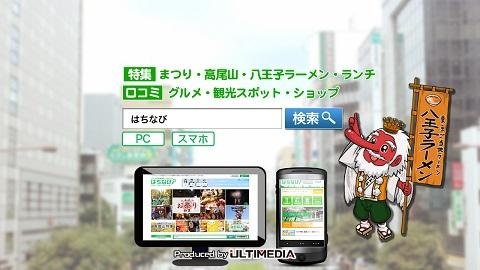 We will be airing a commercial for the town information portal site "Hachinavi (https://hachi-navi.com)," operated by ULTIMEDIA, Inc.

The staff of Hachinavi was involved in the planning, filming, and editing of the commercial, and with the cooperation of J:COM, we were able to make a wonderful commercial.
The commercial is currently being shown on J:COM Channel Hachioji.
We hope that this commercial will help more people get to know Hachinavi.
We hope you continue to enjoy Hachinavi.