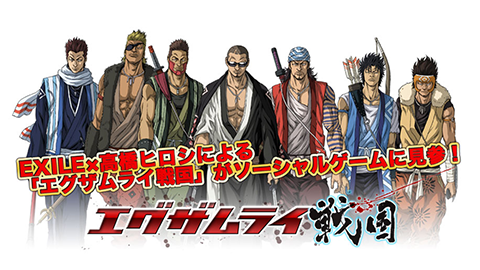 The Mobile Social Game "Examurai Sengoku" Now Released on Mixi

The Social Game "Examurai Sengoku," Based on EXILE, Now on mixi!

Aim to be a "true samurai" with the Examurai!
Join forces with the Examurai and their friends to defeat their nemesis, Kagura!
The mobile social game "Examurai Sengoku" was released today, May 7, on mixi!

The Examurai Sengoku Committee, Tasuke (Head Office: Minato, Tokyo; Representative Director: Minako Uehara), and ULTIMEDIA Inc. (Head Office: Hachioji City, Tokyo; Representative Director: Shigemi Sasano) are pleased to announce the launch of the smartphone version of the manga/anime work "Examurai Sengoku" produced by HIRO of EXILE on the social networking service "mixi" operated by mixi (Head office: Shibuya, Tokyo; President: Yusuke Asakura). It is free to play with in-app purchases.
Examurai Sengoku is a card battle RPG where the objective is for players to become friends with 'Examurai' such as Hiro and Atsushi to defeat their rival Kagura in the capital of Yasaka, familiar in the comics, by completing missions given by Examurai members and strengthening their weapons and armor in order to become a "true samurai."
In addition to the social game elements, such as picking fights with other players to collect treasures, the game also features an original story not seen in the manga and anime!
One of the appeals of this game is that you can join a team called a "Family" and defeat large bosses with other users, as well as play a game with EXILE members turned samurai.
"Examurai Sengoku" Service Overview

URL: http://m.mixi.jp/view_appli.pl?id=37085
Fee: Free (some charges apply)
Supported devices: Docomo: 900i series, 700i series, STYLE series, PRIME series, SMART series
     Ezweb: WIN Flash(R) Ready Devices
     Yahoo! Keitai: Flash(R)-enabled devices
How to Access: "mixi" TOP > Search for game > Category: Card battle
Screenshots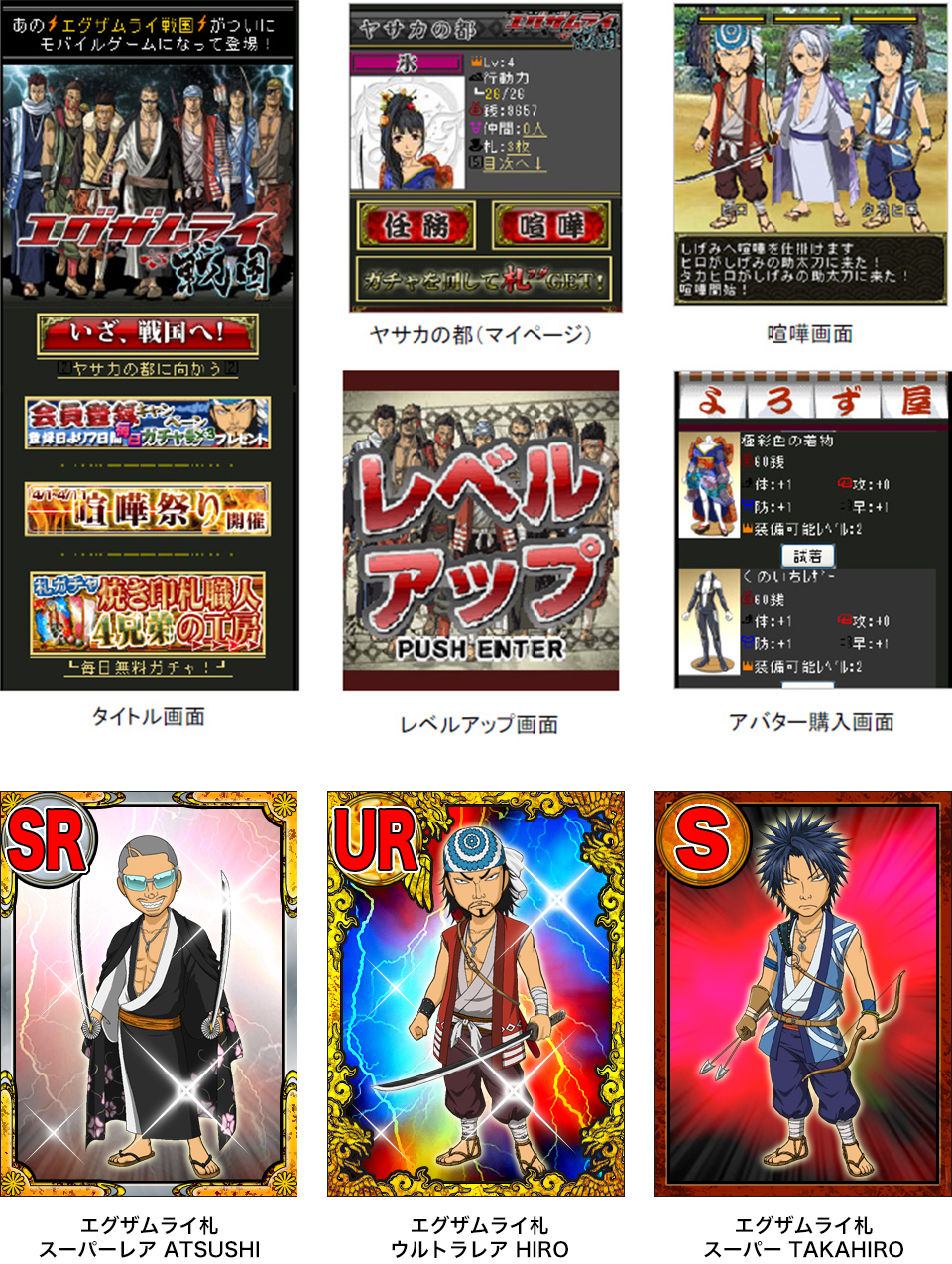 Avatars