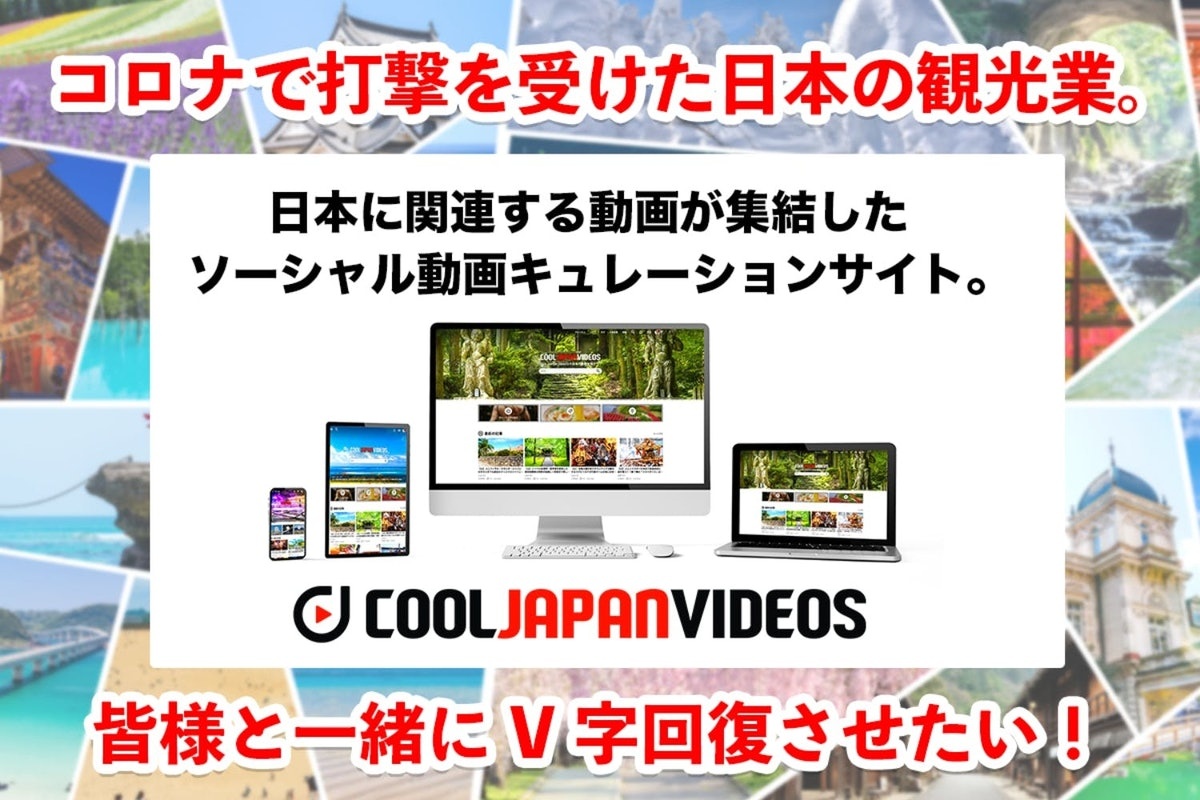 On October 30, 2020, we started a project on the crowdfunding website "CAMPFIRE (https://camp-fire.jp/)" to collect support for the overseas expansion of "COOL JAPAN VIDEOS," which is operated by our company.
The aim of the project is to achieve a V-shaped recovery in the inbound demand of the domestic tourism and restaurant industry, which is suffering from a depression due to the corona epidemic.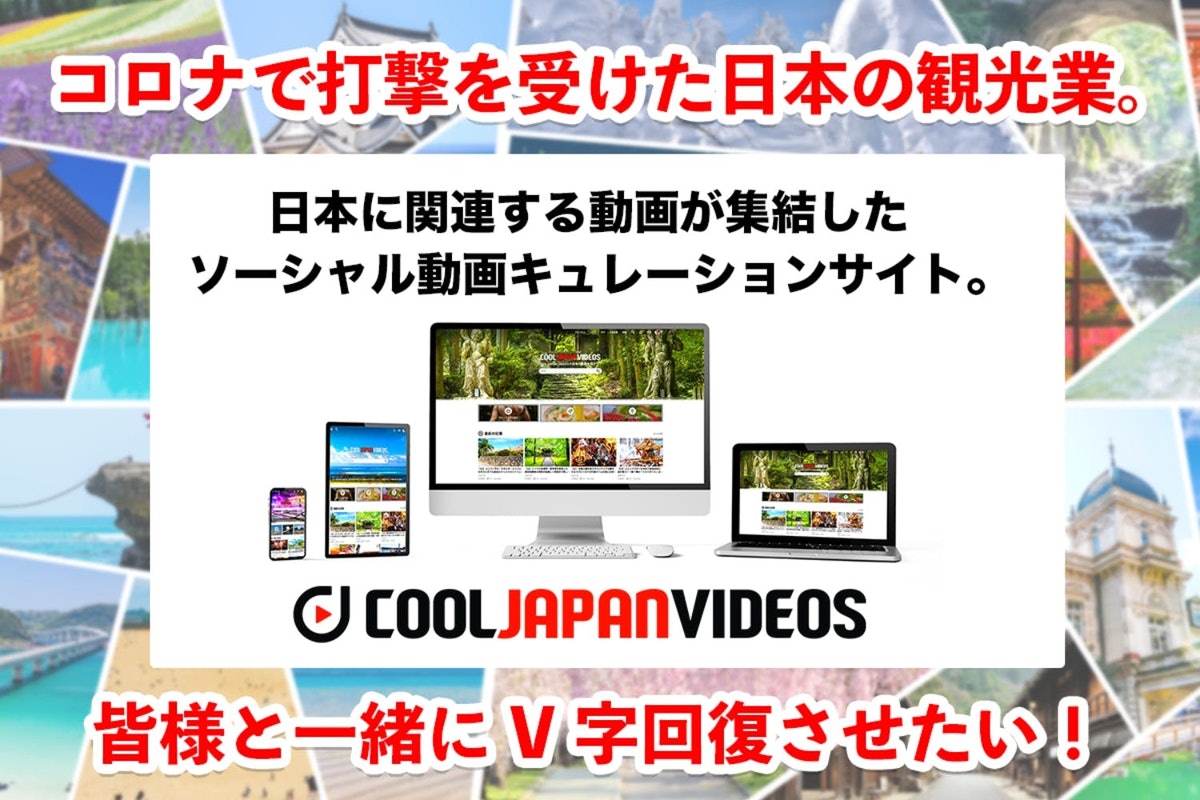 For those who support us, we have prepared a very attractive return for companies in the inbound demand and tourism industry, including things like "advance advertising space" before the official launch.
Please click on the following link for more information
https://camp-fire.jp/projects/view/323536
We hope that through COOL JAPAN VIDEOS, people around the world will rediscover the beauty of Japan and contribute to an increase in the number of visitors to Japan after the world has overcome the corona epidemic.
Thank you for your continued support of COOL JAPAN VIDEOS!